Email Encryption Market Analysis And Trends By Segmentations, Top Key Players, Geographical Expansion, Future Development & Forecast – 2028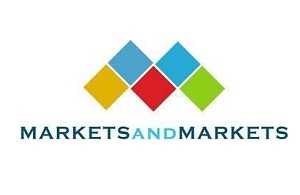 Fortinet (US), BAE Systems (UK), Mimecast (UK), Cisco (US), Proofpoint (US), Zoho (India), Broadcom (US), OpenText (Canada), Barracuda Networks (US), Thales (France), HPE (US), Entrust (US), Fortra (US), Sophos (UK), Trend Micro (Japan), Seclore (US), Egress Software (UK), Echoworx (Canada), LuxSci (US), Neocertified (US), and Zivver (Netherlands)
Email Encryption Market by Offering (Solution and Services), Deployment (On-premises and cloud), Vertical (BFSI, healthcare, government, IT & ITeS, telecommunications, manufacturing, retail & eCommerce) and Region – Global Forecast to 2028
The global Email Encryption Market size is projected to grow from USD 6.2 billion in 2023 to USD 16.3 billion by 2028 at a CAGR of 21.3% during the forecast period. The email encryption market is propelled by several key factors, including a marked rise in email data breaches, intensifying governmental regulations and data protection mandates, a growing occurrence of BEC scams and spear phishing incidents, and continuous innovation in encryption methodologies.
Download PDF Brochure: https://www.marketsandmarkets.com/pdfdownloadNew.asp?id=182623205
Email Encryption Market Definition
Considering the perspectives of various sources and industry opinions, MarketsandMarkets defines Email Encryption as follows: "Email Encryption is described as a security measure utilizing cryptographic procedures to shield email contents from unsanctioned access. This guarantees the preservation of both confidentiality and data integrity during transmission. When emails undergo encryption, their primary content, attachments, and occasionally metadata are converted into an indecipherable format or ciphertext. This ensures the data remains inaccessible to anyone lacking the necessary decryption key.
By vertical segment, the healthcare vertical will grow at the highest CAGR during the forecasted period.
The healthcare vertical is anticipated to have the highest CAGR in the Email Encryption market, primarily driven by stringent regulatory compliance demands worldwide, particularly concerning patient data protection. In many countries, such as the US, with the Health Insurance Portability and Accountability Act (HIPAA), healthcare institutions are mandated to safeguard patient health information, especially when transmitted via Email. Additionally, as cyber threats aimed at health data escalate, especially given its substantial value on the black market, healthcare institutions are progressively channeling resources into sophisticated encryption tools. They aim to bolster the security of Email communications, minimize the risk of data breaches, and sidestep significant regulatory penalties. This heightened concern for safety and regulatory imperatives propels the rapid growth in Email Encryption within the healthcare domain.
Request Sample Pages: https://www.marketsandmarkets.com/requestsampleNew.asp?id=182623205
By deployment, the on-premises holds the largest market size during the forecast period.
The on-premises deployment mode is anticipated to dominate the Email Encryption market during the forecasted period primarily due to the enhanced control and customization it offers organizations. Direct oversight over their Encryption infrastructure allows entities to tailor solutions to specific needs and ensures seamless integration with existing systems. Furthermore, on-premises solutions address data sovereignty and compliance concerns by keeping data within an organization's infrastructure, which is especially pertinent for sectors with stringent data residency regulations. These factors propel the on-premises deployment mode in the Email Encryption market to have the largest market size.
Unique Features in the Email Encryption Market
End-to-end encryption is one of the pillars of this market since it ensures that only the intended receiver can decrypt and read the email's content, both during transmission and while it's being kept on servers. This rigorous encryption procedure serves as a vital first line of defence against listening in on conversations and data breaches.
Many email encryption programmes include content inspection and filtering as additional features in addition to encryption. With the help of these technologies, businesses may create guidelines that automatically check email content for critical information and possible virus risks. With this strategy, secure email environments may be built, allowing only compliant and secure messages to be delivered and received.
Another notable feature is the incorporation of Public Key Infrastructure (PKI). Organisations gain access to a strong public and private key system with PKI email encryption, ensuring top-notch security. Due to the scalable method of email encryption it offers, this integration is particularly important for large businesses.
The Email Encryption Market recognises the importance of usability by emphasising user-friendly interfaces. No matter their level of technical proficiency, employees may use the interfaces provided by solutions in this industry to encrypt emails with only a single click. This user-centered strategy promotes widespread adoption and observance of security guidelines.
A crucial element of email encryption is secure key management. In order to prevent unauthorised access to critical email content, it guarantees the secrecy and integrity of encryption keys. For the highest level of data security to be maintained, robust key management is essential.
Major Highlights of the Email Encryption Market
The market primarily addresses the expanding requirement for data privacy and regulatory compliance. Organisations are being pressed harder than ever to protect sensitive data due to strict rules like GDPR and HIPAA. In order to comply with these legal obligations, email encryption offers a reliable method of guaranteeing that private and confidential data is kept private and is not disclosed to unauthorised persons.
End-to-end encryption is one of the core components of the email encryption market. Emails are secured using this technology from sender to recipient, making them inaccessible to unauthorised parties. With such a high level of encryption, communications are successfully protected against data breaches and eavesdropping.
The email encryption market has seen a substantial improvement in usability and accessibility. The provided solutions are created with user-friendly user interfaces to accommodate staff members with various degrees of technical knowledge. Employee adherence to security procedures is made simpler by the user-friendliness of the system, which promotes the wide adoption of email encryption and reduces the possibility of human error.
Many products on the market offer content inspection and filtering in addition to end-to-end encryption. Organisations may now automatically check email content for critical information and potential malware risks thanks to this new capabilities. The text of the email and any attached files are both thoroughly inspected for potential threats as part of our all-encompassing approach to email security.
In the Email Encryption Market, policy-based encryption is a noteworthy characteristic as well. Organisations can create policies dictating the automatic encryption of particular email types. This simplified method of email security is crucial for preserving emails that include sensitive information such as financial data or personally identifiable information (PII).
Inquire Before Buying: https://www.marketsandmarkets.com/Enquiry_Before_BuyingNew.asp?id=182623205
Competitive overview:
The Email Encryption market is led by some of the globally established players, namely Fortinet (US), BAE Systems (UK), Mimecast (UK), Cisco (US), Proofpoint (US), Zoho (India), Broadcom (US), OpenText (Canada), Barracuda Networks (US), Thales (France), HPE (US), Entrust (US), Fortra (US), Sophos (UK), Trend Micro (Japan), Seclore (US). Partnerships, agreements, collaborations, acquisitions, and product developments are various growth strategies these players adopt to increase their market presence.
Fortinet (US) is a global frontrunner in cybersecurity, instrumental in steering the merger of networking and security. The company aims to secure people, devices, and data across various environments. It achieves this through a portfolio of over 50 enterprise-grade products that offer comprehensive cybersecurity solutions. As of Q2 2023, Fortinet's billings reached USD 1.541 billion, with 1,285 patents by June 2023.
The company's email encryption services employ cutting-edge cryptographic methods and recognized protocols like PGP, S/MIME, and TLS, catering to a broad global clientele. As of December 2022, the company used 12,595 individuals, serving 10,000+ customers across 180 countries. Fortinet is listed on the Nasdaq 100 and S&P 500. Furthermore, its prominence is also highlighted by its consistent ranking in Fortune Magazine's notable lists.
Mimecast (UK) is a prominent player in advanced email and collaboration security and offers protection against a spectrum of threats like cyberattacks, human errors, and tech vulnerabilities. The company serves over 40,000 customers in more than 100 countries, and its services prioritize proactive threat detection, brand protection, training, and data retention. Mimecast is a pioneer in SaaS-based email security and was recognized as a Market Leader for Email Security by Cyber Defense Magazine in 2022. In May 2022, Permira, a private equity firm, bought Mimecast in a deal worth USD 5.8 billion.
In a rapidly changing threat landscape, where email and collaboration tools are integral to businesses, Mimecast remains a beacon of protection, ensuring organizations operate securely and efficiently. The company has a global presence in North America, Europe, Middle East & Africa, and Asia Pacific, operating through 13 offices spanning North America, Europe, the United Kingdom, Africa, Australia, and Singapore, with a workforce exceeding 2,000 employees.
Apart from prominent vendors, other players include Egress Software, Echoworx, LuxSci, Neocertified, SSH Communication, Retarus, Paubox, PreVeil, Sealit Technologies, SendSafely, and Zivver, which are also evolving in the Email Encryption market.
Echoworx (Canada) is a prominent figure in email encryption, leading the charge in secure communication solutions. With a platform that offers a versatile range of encryption delivery methods, it supports 28 languages and nine authentication options, ensuring global, barrier-free, secure communications.
Echoworx's dedication to state-of-the-art cryptographic standards ensures top-notch encryption and data protection for sensitive emails. Its user-friendly design stands as testimony to its user-centric approach. Echoworx's standout feature is its commitment to effortless integration. Additionally, businesses effortlessly integrate Echoworx's advanced email encryption into their existing email systems without needing additional hardware, software, or extensive training. This ease of use and comprehensive offering make Echoworx a preferred choice in the email encryption market.
Neocertified (US) is a distinguished email encryption provider with a 20-year legacy serving large enterprises and smaller entities across the US. Additionally, by emphasizing user-friendly solutions, the company's offerings are aligned with HIPAA regulations, ideal for healthcare data. Moreover, with integrations for significant applications like Microsoft and Adobe, it promotes efficient encrypted communications. Furthermore, with a commitment to data security, regulation compliance, and a considerable user base, NeoCertified is a top choice for organizations prioritizing secure email communication.
MnM says most businesses use inorganic growth strategies to hold their market share. In 2021–2022, the number of agreements rose significantly. MnM is expecting that the rate of agreements will further increase in the Email Encryption market in the coming years as startups are evolving in the following market space, having technical advancements which, with time, get acquired or partnerships with tech giants to bring the innovations in their existing solutions and increase their market share in the Email Encryption market.
Media Contact
Company Name: MarketsandMarkets™ Research Private Ltd.
Contact Person: Mr. Aashish Mehra
Email: Send Email
Phone: 18886006441
Address:630 Dundee Road Suite 430
City: Northbrook
State: IL 60062
Country: United States
Website: https://www.marketsandmarkets.com/Market-Reports/email-encryption-market-182623205.html