The revolutionary new app "The Ark" presents a new platform for buying, selling or adopting pets in a secure way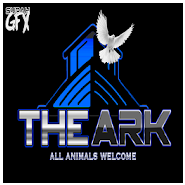 There is no dearth of pet lovers around this world but most often, the process of buying or adopting a pet is a little cumbersome. Anyone who has tried to buy a pet will know the hassle of finding a reliable pet center, and even those who are trying to sell their pets may find it really difficult to find a trusted buyer. To overcome all these issues, Trueface LLC has created this new app called "The Ark-All Animals Welcome" for both Android and iOS users. The app presents a platform for the users to buy, sell or adopt pets in a safe and secure manner.
The Ark app could also be a solution to situations like when people relocate and can't take their pets with them or they couldn't take care of it due to personal reasons. Using this app, they can simply click a picture of their pet and get requests from buyers who want to adopt the pet. The app features a user-friendly interface and allows anyone to list their pets for selling or adoption. They can write a short description of their pet and start getting requests from the buyers. The buyers, on the other hand can see all the pets for selling or adoption in the list view and select the profile they are interested in. They can contact the seller directly and communicate with each other for a seamless experience. The buyers will also be able to make custom offers to the sellers.
In the notifications section, both the buyers and sellers will be able to see any messages they have received, order updates and custom offers. The buyers can search the type of pet they are looking for in the Search Bar within the app. In addition, the transactions require the user's approval so their money is safe until the transaction is done.
To sum up, The Ark is an innovative app that will allow the pet owners and pet seekers to connect via a common platform, making the whole process of buying and selling a pet a lot easier and convenient.
Download the app now from Google PlayStore.
Download the app from the Apple App Store.
Media Contact
Company Name: Trueface LLC
Contact Person: Press Executive
Email: Send Email
Country: United States
Website: truefacellc.com