Retinitis Pigmentosa Pipeline Assessment, FDA Approvals, Clinical Trials, Emerging Drugs, and Therapeutics Assessment 2023 | Major Companies – Biogen, Neurotech, Ionis Pharmaceutical, and Others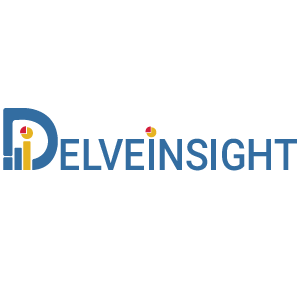 DelveInsight's, "Retinitis Pigmentosa Pipeline Insight 2023" report provides comprehensive insights about 45+ companies and 45+ pipeline drugs in the Retinitis Pigmentosa pipeline landscape. It covers the Retinitis Pigmentosa pipeline drug profiles, including Retinitis Pigmentosa clinical trials and nonclinical stage products. It also covers the Retinitis Pigmentosa therapeutics assessment by product type, stage, route of administration, and molecule type. It further highlights the inactive pipeline products in this space.
Key Takeaways from the Retinitis Pigmentosa Pipeline Report
DelveInsight's Retinitis Pigmentosa Pipeline analysis depicts a robust space with 45+ active players working to develop 45+ pipeline treatment therapies.
The leading Retinitis Pigmentosa Companies include Biogen, Neurotech, Ionis Pharmaceuticals, Novartis Pharmaceuticals, Nacuity Pharmaceuticals, ReNeuron, ID Pharma, Allegro Ophthalmics, SparingVision, Editas Medicine, OiDE OptoEye, and others.
Promising Retinitis Pigmentosa Pipeline Therapies includes AAV2/5-RPGR, CPK850, Ophthalmic examinations, Mobility Test, NT-501, RST-001, and others.
The Retinitis Pigmentosa companies and academics are working to assess challenges and seek opportunities that could influence Retinitis Pigmentosa R&D. The Retinitis Pigmentosa therapies under development are focused on novel approaches to treat/improve Retinitis Pigmentosa.
Request a sample and discover the recent breakthroughs happening in the Retinitis Pigmentosa Pipeline landscape @ Retinitis Pigmentosa Pipeline Outlook
Retinitis Pigmentosa Overview
Retinitis pigmentosa (RP) is an umbrella term for a group of hereditary progressive retinal disorders that cause progressive degeneration of the retina. The disease is inherited as autosomal recessive, autosomal dominant or X-linked recessive traits. Signs of retinitis pigmentosa usually appear during childhood or adolescence.
Retinitis Pigmentosa Emerging Drugs
BIIB-112 (formerly called NSR-RPGR) consists of a standard AAV8 vector carrying a codon optimized RPGR gene. BIIB112 is in phase II clinical studies for X-linked retinitis pigmentosa treatment. In September 2018, NSR-RPGR was granted orphan drug designation for the treatment of inherited retinal dystrophies due to defects in the RPGR gene from the U.S. Food and Drug Administration.
QR 1123 (formerly ISIS RHO 2.5Rx): Ionis Pharmaceuticals
QR 1123 (formerly ISIS RHO 2.5Rx) is an antisense oligonucleotide, designed to specifically target the mutant P23H messenger ribonucleic acid (mRNA) in order to reduce the expression of the P23H protein selectively, while preserving expression of the wild type (WT) rhodopsin (RHO) protein. The therapy is currently in Phase II clinical evaluation for the treatment of Retinitis Pigmentosa. In November 2019, ProQR Therapeutics announced that it received Orphan Drug designation (ODD) from the Food and Drug Administration (FDA) for QR-1123. QR-1123 was in-licensed from Ionis Pharmaceuticals in 2018. QR-1123 has also received Fast Track designation from the FDA.
For further information, refer to the detailed Retinitis Pigmentosa Drugs Launch, Retinitis Pigmentosa Developmental Activities, and Retinitis Pigmentosa News, click here for Retinitis Pigmentosa Ongoing Clinical Trial Analysis
Retinitis Pigmentosa Pipeline Therapeutics Assessment
There are approx. 45+ key companies which are developing the therapies for Retinitis Pigmentosa. The companies which have their Retinitis Pigmentosa drug candidates in the most advanced stage, i.e. Phase II include, Biogen.
Retinitis Pigmentosa Segmentation: Phases
Late stage products (Phase III)
Mid-stage products (Phase II)
Early-stage product (Phase I) along with the details of
Pre-clinical and Discovery stage candidates
Discontinued & Inactive candidates
Route of Administration
Find out more about the Retinitis Pigmentosa Pipeline Segmentation, Therapeutics Assessment, and Retinitis Pigmentosa Emerging Drugs @ Retinitis Pigmentosa Treatment Landscape
Table of Content
Introduction
Executive Summary
Retinitis Pigmentosa: Overview
Pipeline Therapeutics
Therapeutic Assessment
Retinitis Pigmentosa – DelveInsight's Analytical Perspective
In-depth Commercial Assessment
Retinitis Pigmentosa Collaboration Deals
Late Stage Products (Phase III)
Drug name: Company name
Drug profiles in the detailed report…..
Mid Stage Products (Phase II)
BIIB-112: Biogen
Drug profiles in the detailed report…..
Early Stage Products (Phase I)
N-acetylcysteine-amide: Nacuity Pharmaceuticals
Drug profiles in the detailed report…..
Preclinical and Discovery Stage Products
SPVN 06: SparingVision
Drug profiles in the detailed report…..
Inactive Products
Retinitis Pigmentosa Key Companies
Retinitis Pigmentosa Key Products
Retinitis Pigmentosa- Unmet Needs
Retinitis Pigmentosa- Market Drivers and Barriers
Retinitis Pigmentosa- Future Perspectives and Conclusion
Retinitis Pigmentosa Analyst Views
Retinitis Pigmentosa Key Companies
Appendix
Got Queries? Find out the related information on Retinitis Pigmentosa Mergers and acquisitions, Retinitis Pigmentosa Licensing Activities @ Retinitis Pigmentosa Recent Trends, and Future Perspectives
About Us
DelveInsight is a Business Consulting and Market research company, providing expert business solutions for life science vertical and offering quintessential advisory services in the areas of R&D, Strategy Formulation, Operations, Competitive Intelligence, Competitive Landscaping, and Mergers & Acquisitions.
Media Contact
Company Name: DelveInsight Business Research LLP
Contact Person: Yash Bhardwaj
Email: Send Email
Phone: 9193216187
Address:304 S. Jones Blvd #2432
City: Las Vegas
State: NV
Country: United States
Website: https://www.delveinsight.com/