Tom's Donuts Announces Second Annual Donut Eating Championship of the World With Large Cash Prizes
Professional eater Molly Schuyler will be joining the Donut Eating Championship.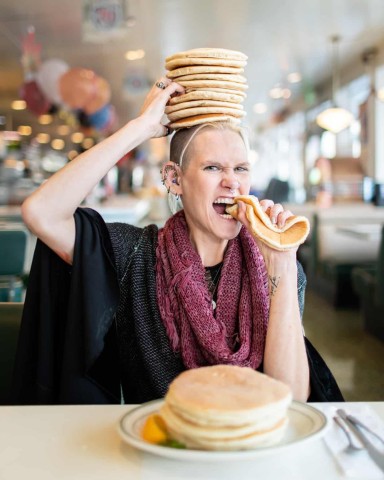 Get ready for some sweet, mouth-watering fun! Tom's Donuts, also known as "The Donut Capital of The World™," is thrilled to announce its 2nd annual "The Donut Eating Championship of The World™" at its Memorial Day Donut Olymics Block Party. Mark your calendars for Saturday, May 27 at noon and head on down to the Tom's Donuts location in Lake James, Angola Indiana. With all the donuts, excitement, and friendly competition, this event is sure to be a highlight of your Memorial Day weekend.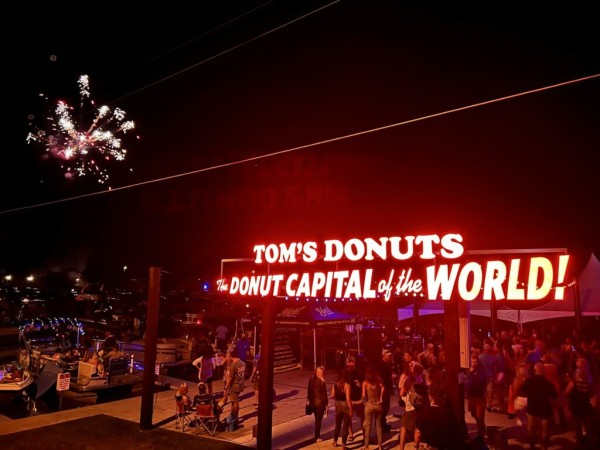 The competition will include an amateur division as well as a professional division. While professional cards are not required to enter, they are preferred to participate. At the event, there will be large cash prizes awarded to the winners, as well as other placements recognized. The professional first-place winner will be titled and belted as "The Donut Eating Champion of The World".
This year's contest will be Introducing professional eater Molly Schuyler which adds an extra level of excitement and anticipation to the event. With Molly's impressive track record in competitive eating, including breaking multiple records and winning several eating competitions, she is sure to be a fierce contender in the professional division. Come one, come all, Molly is taking on all competitors. Donut enthusiasts and competitive eaters alike won't want to miss this opportunity to witness Molly and other talented competitors go head-to-head for the title.
"We are thrilled to bring back the donut eating contest and make this event even more enjoyable for our community," said Todd Saylor, the owner of Tom's Donuts. "Last year's event was a huge success, and this year, we want to make it even bigger and better."
This highly-anticipated event will bring together donut enthusiasts from all over to compete for the coveted titles. Participants will be challenged to consume as many delicious Chocolate Cream filled Long Johns as possible within a designated amount of time. The excitement and energy of the event are sure to be contagious as the competitors aim to win the top prize.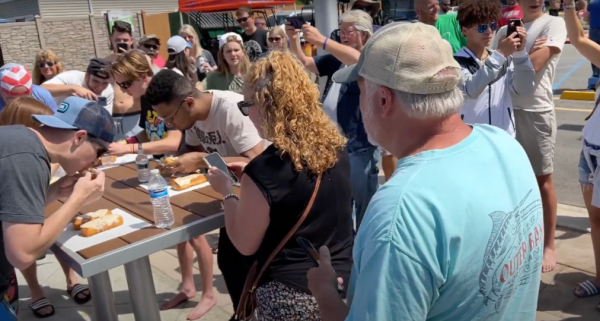 The contest rules are simple: contestants have to eat as many donuts as they can in a given amount of time.
The donut eating contest is just one part of this exciting event. There will also be a Cornhole contest for those who want to participate. Teams who wish to participate in the Cornhole competition will need to submit their team members ahead of the event. This will ensure that the event organizers have enough time to organize the tournament brackets and create a fair competition. All skill levels are welcome, and teams can consist of family members, friends, or coworkers. So gather your team, practice your toss, and get ready to compete.
"We wanted to provide something for everyone to enjoy, whether you're a fan of donuts or not," Chadd Michael, Tom's Donuts event director, explained.
In addition to the contests, there will be live music all day, including a performance by "Rock House," a band from Columbus, Ohio. Attendees can dance, sing, and enjoy the music while savoring the delicious donuts that Tom's Donuts is famous for. Last year's event was a huge success, with Tom's Donuts setting a new record for the most freshly sold donuts in 8 hours, selling 8,558.
There will also be a spectacular fireworks show at dusk. The sky will light up with brilliant colors, adding to the excitement and festivities of the day.
"We are the undisputed "Donut Capital of The World™", and we will continue to prove it each year," Saylor continued. "This is where we will build this tradition"
Don't miss out on the chance to be a part of history and compete for the title of "Donut-Eating Champion of The World™". Mark your calendars for Saturday, May 27, and get ready for a day filled with excitement, entertainment, and of course, donuts!
For more information about the event or competing in the events, please contact Tom's Donuts at 1-877-294-7331, [email protected], or visit their website at www.tomsdonutsoriginal.com.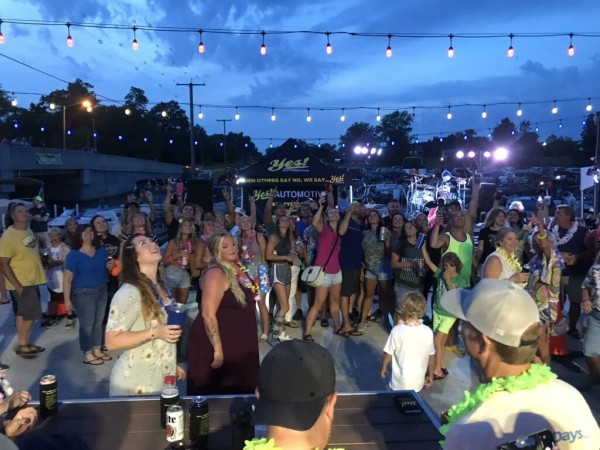 Media Contact
Company Name: Tom's Donuts
Contact Person: Support
Email: Send Email
Phone: 1-877-294-7331
City: Angola
State: Indiana
Country: United States
Website: tomsdonutsoriginal.com