The WHIM syndrome market size was estimated at USD 8 million in 2021 and is anticipated to grow with a significant CAGR during the study period, 2019-2032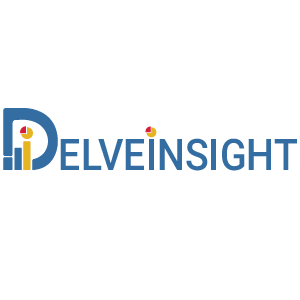 DelveInsight's WHIM Syndrome Market Insights, Epidemiology, and Market Forecast-2032″ report offers an in-depth understanding of the WHIM Syndrome, historical and forecasted epidemiology as well as the WHIM Syndrome market trends in the United States, EU5 (Germany, Spain, Italy, France, and United Kingdom) and Japan.
WHIM Syndrome Overview
WHIM syndrome is a primary immunodeficiency disorder, one of a group of disorders characterized by irregularities in the cell development and/or cell maturation process of the immune system. The term WHIM is an acronym for the main signs of the syndrome: warts, hypogammaglobulinemia, infections, and myelokathexis. It is an autosomal-dominant combined immunodeficiency disease caused by mutations in the receptor CXCR4, resulting in increased bone marrow retention and severe reduction in circulating neutrophils.
Download Sample Report- https://www.delveinsight.com/sample-request/whim-syndrome-market
Regions covered in the report
The United States
EU5 (Germany, France, Italy, Spain, and the United Kingdom)
Japan
Key highlights of the WHIM Syndrome Market
WHIM Syndrome market size in the seven major markets was ~USD 8 million in 2021. This section includes a glimpse of the WHIM Syndrome market in 7MM.
The total number of WHIM Syndrome associated diagnosed prevalent cases in 7MM countries was approximately 180 in 2021.
According to French Severe Chronic Neutropenia Registry, the incidence of WHIM syndrome was calculated as 0.23 per million births (Cohen et al., 2012).
WHIM Syndrome Epidemiology Segmentation
WHIM Syndrome Prevalent Cases
WHIM Syndrome Age-Specific Cases
WHIM Syndrome Gender-Specific Cases
WHIM Syndrome Diagnosed and Treated Cases
WHIM Syndrome Market Dynamics
The dynamics of the WHIM Syndrome market are anticipated to change in the coming years owing to the expected launch of emerging therapies such as Mavorixafor, X4P-001, and others during the forecasted period 2019-2032.
Get to know more details of the related report- https://www.delveinsight.com/sample-request/whim-syndrome-market
Mavorixafor: X4 Pharmaceutical
Plerixafor (Mozobil, AMD3100): National Institute of Allergy and Infectious Diseases (NIAID)
WHIM Syndrome Treatment Market
The treatment for WHIM syndrome can be mainly categorized into two categories: curative treatment and symptomatic treatment. Hematopoietic stem cell transplantation (allogenic) is the only available curative treatment for WHIM syndrome, whereas the symptomatic treatment involves the exogenous administration of immunoglobulins (IV/subcutaneous), G-CSF, and CXCR4 antagonists. Few major unmet needs in the market include no approved therapies, challenges in current symptomatic treatment options, challenges in hematopoietic stem cell transplantation (HSCT), lack of universal diagnostic criteria, and complicated diagnosis of the condition.
WHIM Syndrome Therapies
Mavorixafor
X4P-001
Plerixafor
G-CSF, and several others
WHIM Syndrome Market Companies
NIAID
X4 Pharmaceuticals, and several others
Table of Contents
1. WHIM Syndrome Market Report Introduction
2. Executive Summary for WHIM Syndrome
3. SWOT analysis of WHIM Syndrome
4. WHIM Syndrome Patient Share (%) Overview at a Glance
5. WHIM Syndrome Market Overview at a Glance
6. WHIM Syndrome Disease Background and Overview
7. WHIM Syndrome Epidemiology and Patient Population
8. Country-Specific Patient Population of WHIM Syndrome
9. WHIM Syndrome Current Treatment and Medical Practices
10. WHIM Syndrome Unmet Needs
11. WHIM Syndrome Emerging Therapies
12. WHIM Syndrome Market Outlook
13. Country-Wise WHIM Syndrome Market Analysis (2019-2032)
14. WHIM Syndrome Market Access and Reimbursement of Therapies
15. WHIM Syndrome Market drivers
16. WHIM Syndrome Market barriers
17. WHIM Syndrome Appendix
18. WHIM Syndrome Report Methodology
19. DelveInsight Capabilities
20. Disclaimer
21. About DelveInsight
WHIM Syndrome Market Report Highlights
In the coming years, the WHIM Syndrome market is set to change due to the rising awareness of the disease, development of diagnostic techniques, and the favorable environment from regulators, for innovative first-in-class curative drugs, as there were no approved therapies until recently and are likely to expand the market's size and enable the drug manufacturers to penetrate more into the market.
The companies and academics are working to assess challenges and seek opportunities that could influence WHIM Syndrome R&D. The therapies under development are focused on novel approaches to treat/improve the disease condition.
Major players are involved in developing therapies for WHIM Syndrome. The launch of emerging therapies will significantly impact the WHIM Syndrome market.
Our in-depth analysis of the pipeline assets across different stages of development (Phase I, II, and III), different emerging trends, and comparative analysis of pipeline products with detailed clinical profiles, key cross-competition, and launch date along with product development activities will support the clients in the decision-making process regarding their therapeutic portfolio by identifying the overall scenario of the research and development activities.
Why should you buy this report?
The report will help develop business strategies by understanding trends shaping and driving the WHIM Syndrome market.
To understand the future market competition in the WHIM Syndrome market and an Insightful review of the key market drivers and barriers.
Organize sales and marketing efforts by identifying the best opportunities for WHIM Syndrome in the US, Europe (Germany, Spain, Italy, France, and the United Kingdom), and Japan.
Identifying strong upcoming players in the market will help devise strategies that will help get ahead of competitors.
Organize sales and marketing efforts by identifying the best opportunities for the WHIM Syndrome market.
To understand the future market competition in the WHIM Syndrome market.
About Us
DelveInsight is a Business Consulting and Market research company, providing expert business solutions for the healthcare domain and offering quintessential advisory services in the areas of R&D, Strategy Formulation, Operations, Competitive Intelligence, Competitive Landscaping, and Mergers & Acquisitions.
Media Contact
Company Name: DelveInsight Business Research LLP
Contact Person: Yash Bhardwaj
Email: Send Email
Phone: 9193216187
Address:304 S. Jones Blvd #2432
City: Las Vegas
State: NV
Country: United States
Website: https://www.delveinsight.com/