Vaccines Market: Meticulous Research® Reveals Why the Vaccines Market to be Worth $187 billion in 2021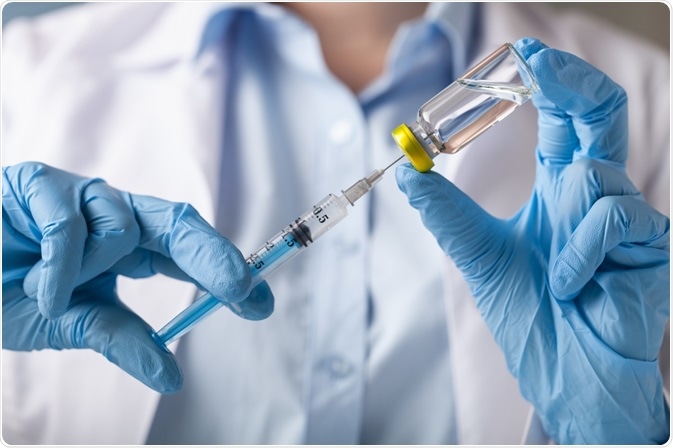 Vaccines Market by Indication (Pneumococcal, Influenza, Rotavirus, Hepatitis, COVID-19), Route of Administration (Intramuscular, Subcutaneous, Oral), Type (Inactivated, Live Attenuated, Subunit Vaccines), Valence (Multivalent, Monovalent) – Global Forecast to 2028
Vaccines Market is valued at $187 billion in 2021, with COVID-19 vaccines contributing $137 billion. A vaccine provides controlled exposure to a pathogen. Governments across the globe have been heavily focusing on minimizing the global disease burden, specifically for vaccine-preventable diseases. Vaccination has also been considered the first line of defense to avoid an endemic and pandemic situation leading to healthcare emergencies
A vaccine provides controlled exposure to a pathogen, training and strengthening the immune system to fight that disease quickly and effectively in the future. By imitating an infection, the vaccine protects us against real pathogens. Over the last decade, vaccine development has received huge support from the pharmaceutical industry and governments due to successful vaccination programs that helped eradicate infectious diseases, such as chickenpox and polio globally, saving billions of dollars in healthcare expenditure.
In its latest publication on the Vaccines Market, Meticulous Research states that the market is valued at $187 billion in 2021, with COVID-19 vaccines contributing $137 billion. The COVID-19 vaccine market is expected to mature in the coming few years, with most of the global population vaccinated for coronavirus. The vaccines market excluding COVID is expected to reach $81 billion by 2028 growing at a CAGR of 7.2% from 2021 to 2028.
The growth of the global vaccines market is mainly attributed to the increasing prevalence of diseases, rising government initiatives towards immunization, technological advancement in the vaccine industry, the presence of a strong pipeline for vaccines, and the emergence of the COVID-19 pandemic. In addition, increasing epidemic potential, growing focus on therapeutic vaccines, and emerging markets are expected to offer significant growth opportunities for players operating in the vaccines market.
To provide efficient analysis, Meticulous Research has segmented this market based on indication (Pneumococcal, Influenza, Rotavirus, Hepatitis, and COVID-19), route of administration (intramuscular, subcutaneous, and oral), type (inactivated, live attenuated, and subunit vaccines), valence (multivalent and monovalent), and geography (North America, Europe, Asia-Pacific, Latin America, and the Middle East & Africa).
Request Free Research Sample @ https://www.meticulousresearch.com/request-sample-report/cp_id=5076
Wherein, geographically, North America commanded the largest share in this market, followed by Asia-Pacific. The major share of North America is mainly attributed to the increasing efforts by the government and companies to mandate vaccination in the region and develop new vaccines. Further, continuous R&D by key manufacturers for developing new, innovative, and more-effective vaccines and new facility establishments in the region, and compulsion or mandate vaccination in the U.S. are the factors responsible for the region's growth.
Regarding the disease indication, the COVID-19 vaccines segment is estimated to account for the largest share of the total vaccines market. The recent rollouts of COVID-19 vaccines in many nations (and some others in development), coupled with the increasing infection cases/deaths from the disease, has added public- and political pressures to the expedited and widespread dissemination of the vaccines.
In terms of antigen used in the preparation, the vaccines market is categorized broadly into five major types: live-attenuated vaccines, inactivated vaccines, subunit & conjugate vaccines, toxoid vaccines, and combination vaccines. In 2021, the subunit and conjugate vaccines segment is estimated to account for the largest share of the global vaccines market, while the inactivated vaccines are expected to grow at the highest CAGR due to their features such as safety, stability, its ability to be administered to immunocompromised people due to lack of chances of pathogen reactivation, and launch of COVID-19 vaccines.
In terms of valence, vaccines are classified as monovalent or polyvalent (multivalent). The multivalent vaccines segment is estimated to account for the larger share of the global vaccines market in 2021 due to the new launch of multivalent vaccines and increasing investments by key players in R&D of multivalent vaccines along with the technological advancements in multivalent vaccines vaccine production.
The report provides competitive intelligence in terms of financials, growth strategies, product portfolios, and geographical presence on some of the key players in this market, including Sanofi (France), Merck & Co., Inc. (U.S.), GlaxoSmithKline plc (U.K.), Pfizer Inc. (U.S.), Johnson & Johnson (U.S.), Daiichi Sankyo Co., Ltd. (Japan), Takeda Pharmaceutical Company Limited (Japan), CSL Limited (Australia), Emergent BioSolutions Inc. (U.S.), and AstraZeneca PLC (U.K.).
TOP 10 MANUFACTURES IN VACCINES MARKET
Scope of the Report:
Vaccines Market, by Indication
Pneumococcal Diseases
Influenza
Human Papilloma Virus (HPV)
DTP
Meningococcal Disease
MMR
Rotavirus
Poliomyelitis (Polio)
Hepatitis
Other Indications
(Note: Other indications include varicella, herpes zoster vaccines, chlorella, severe acute respiratory syndrome, and rabies diseases)
Vaccines Market, by Route of Administration
Intramuscular
Subcutaneous
Oral
Other Routes of Administration
(Note: Other routes of administration include intradermal, transcutaneous, and nasal)
Vaccines Market, by Type
Live Attenuated Vaccines
Inactivated Vaccines
Subunit and Conjugate vaccines
Toxoid Vaccines
Combination Vaccines
Vaccines Market, by Valence
Monovalent
Polyvalent (Multivalent)
COVID-19 Vaccines Market
Prevalence
COVID-19 Vaccines Market Size and Forecast
Initiatives for Coronavirus Vaccine Development
Authorized Vaccines & Phase 3 Vaccine Candidates
COVID-19 Vaccine Pipeline Analysis
Purchase Data for Covid-19 Vaccines
Vaccination Coverage …………Conti..
Download Free Research Report WIth all Graphs and Charts @ https://www.meticulousresearch.com/download-sample-report/cp_id=5076
Media Contact
Company Name: Meticulous Market Research Pvt Ltd
Contact Person: Khushal Bombe
Email: Send Email
Phone: +1 646-781-8004
Address:1267 Willis St, Ste 200 Redding, California, 96001, U.S.
Country: United States
Website: www.meticulousresearch.com