Mindset Revolution Concept Is Challenging The Old-Fashioned Life Coaching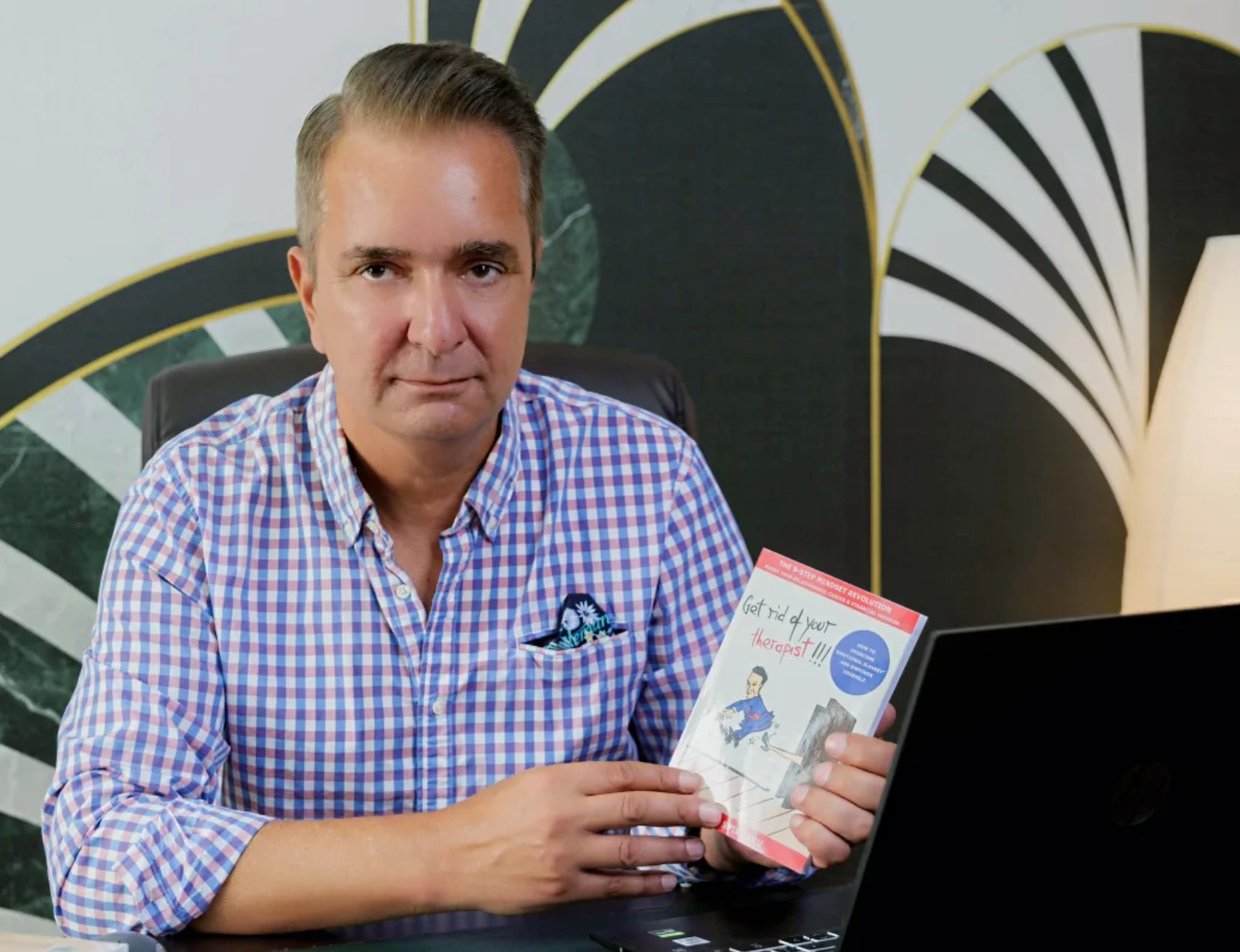 Innovative certified coach and mindset trainer from Eastern Europe, Andrei Spirtaru, created Mindset Revolution, a groundbreaking initiative in the life coaching industry
Andrei Spirtaru continues in his pursuit of helping people across the globe to push boundaries and reach their full potentials, with his game-changing concept called Mindset Revolution. The author of the "Get rid of your therapist!!!" self-coaching book, and one of the new generation mindset coaches, combines traditional coaching methods with mentoring, neuro-linguistic programming, and psychology to launch Mindset Revolution.
"Every change begins at the level of people's mindset. Are you looking after better relationships? Better emotional health? A new career, or to bring your business to a new level? It all starts with your mindset. Changing your perceptions about how you see yourself and how you see the outside world is the spark that starts your transformation." – Andrei Spirtaru.
The global coaching industry continues to evolve, with a plethora of service providers emerging to meet the growing needs of clients. The rules are changing fast, as specialists come from different other areas of spoken therapies to the market, with Andrei Spirtaru identified as one of the fast-emerging players in the industry.
Mindset Revolution is a directive-based form of coaching, offering an all-inclusive journey of 12 challenging sessions that pushes clients to become extraordinary in every aspect of their lives. The program is particularly unique as it gives clients clear evidence of their progress during the process, by using follow-ups and downloadable sessions blueprint. "I'm not the adept of go-with-the-flow coaching concept. The client has to be aware of his journey, as moving from point A to point B. This is the reason I'm sending the sessions blueprint to my clients as they have to understand that their transformation is not something happening by chance, but it's a fully structured process." The transparency of the coaching process remains a major feature, turning the theoretical approach into practical real-life results.
The passionate coach believes that every coaching client should be fully aware of the process of having visible results. "Your success is the measure of my success," he often says. Consequently, he is challenging the status quo, working with fully emotionally independent people to start their transformative process of self-growth.
For more on Mindset Revolution, visit – www.lifebook.me, the life book of coaching website, or across social media, including Instagram and Facebook.
Media Contact
Company Name: Mindset Hub
Contact Person: Andrei Spirtaru
Email: Send Email
City: Bucharest
Country: Romania
Website: www.lifebook.me