"Diary written in pictures…" The individual exhibition was successfully completed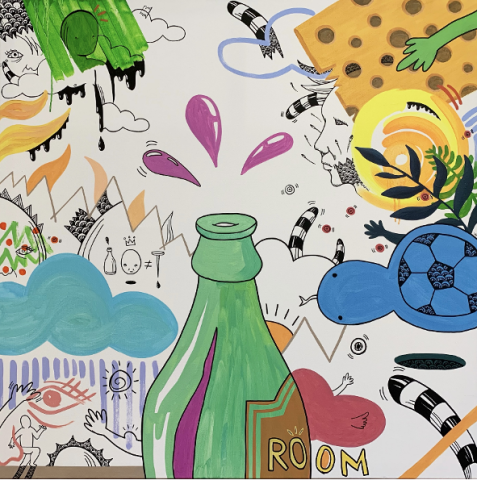 An individual exhibition by Yang Won-Cheol, who draws his story instead of writing, was held from October 14th to October 20th at a gallery in Haebangchon, Itaewon, Seoul.
Under the theme of "ROOM," this individual exhibition has a unique style of painting by both artists, "We invited the audience to a small space of the artist to talk about their loneliness, loneliness, and emptiness in the meeting."
Artist Yang Won-Cheol's painting is characterized by a strange mixture of humor and sadness. The repetitive patterns and symbols in his picture convey different dual messages to visitors. Perhaps that's why the paintings of both artists are often labeled with double titles. Pictures that seem to find hidden pictures are connected like word chains in them and repeatedly continue in one picture.
His style of work was not the same from the beginning. When I graduated from Seoul Arts High School and moved to France to attend the Ecoles Beaux-arts Versailles, I mainly dealt with surrealistic works. Then, he steadily developed the colors and styles of both artists by incorporating his own unique drawing techniques such as graffiti based on surrealism.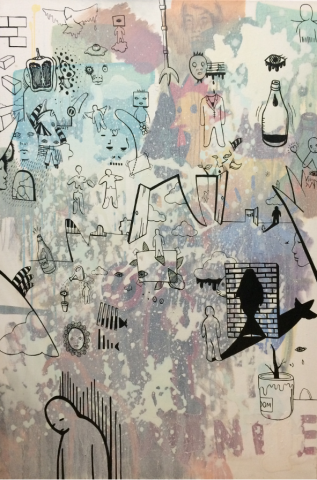 Yang said through his work, "We try to shake off the frustration and depression felt in our repetitive daily lives, but we are trapped in another space we have created. And after looking for as much limited freedom as that space, you end up locking yourself up in that frame again, he said. "This cycle continues and the freedom trapped as much as the limited space repeats. And it's like a repetitive pattern."
This is the artist's own story, but it elicits another empathy from the viewers of the painting. Yang's playful paintings and colors are drawing attention from many. It also raises expectations for what story to be contained in the picture in the future.
Media Contact
Company Name: Wcatelier
Contact Person: Yang Woncheul
Email: Send Email
Country: Korea
Website: www.instagram.com/wcatelier